Years within Years (I Love You Always) (2nd Part: 2014-2018) installation views from 38th EVA International (2018)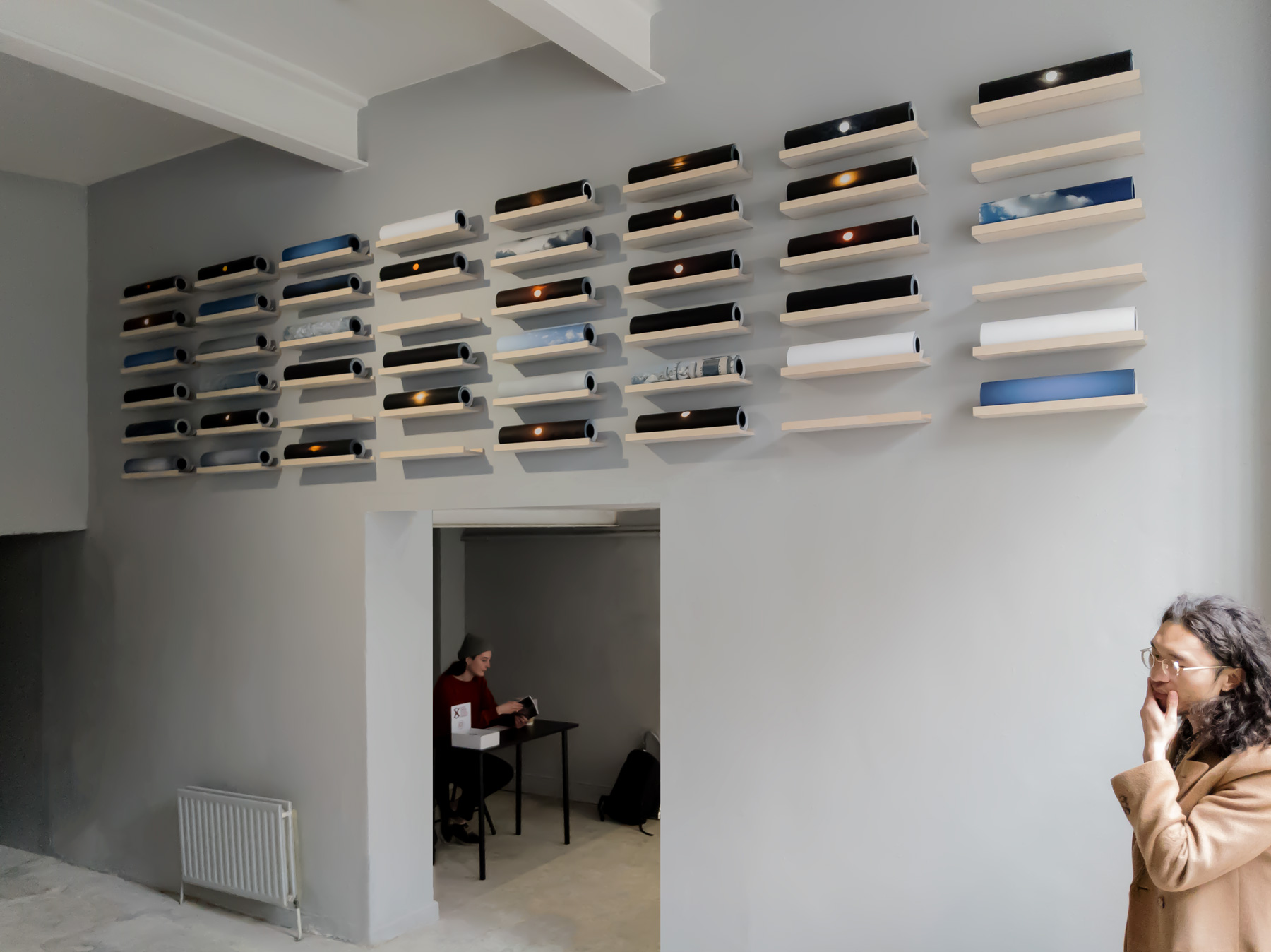 It occurred to me if an artwork is still an artwork when it is crated and traveling. Everything was reduced to the information of the weight and nothing else about the work was knowable. (ARTWORK BEING RETURNED TO LENDER FOLLOWING TEMPORARY EXHIBITION) (2018), detail, offset print mounted on museum board 5" x 3-1/2"
Years within Years (I Love You Always) (2014-), a photograph of sunrise is taken each day as a way to acknowledge the uncontrollable nature of the world around us - as well as our own. Each photograph is transferred onto a canvas scroll containing the age of a person to whom Ono dedicates the work. The height of the installation is determined by the artist's age in relation to his life expectancy at the time of each production. As time passes by, the scrolls grow longer and fewer, and they hang a little closer to the ground. Though the project will eventually end, Ono has left the instructions to let the last produced scroll lie flat on the ground.
Archival pigment print on 17" canvas rolls, wood, strings and time, installation dimensions variable
After Memory (2015-ongoing), Ono repairs broken ceramic bowls and vases using a Japanese tradition of Kintsugi (golden joinery). He places them back on a fragile pillar with living plants inside. They sometimes fall off during an exhibition and the work is kept broken until the exhibition is closed. Once the piece returns to his studio, Ono painstakingly repairs the broken pieces using the same joinery technique. Each time they experience a fall, they become more precious than before. Sometimes we need to break before we shine.
Installation views from exhibition Push Pull (2015)
ceramics, pure gold, wood, seasonal flower, evergreen plant, water and soil, installation dimensions variable